be an affiliate? contact me ↓ robstenaddict@yahoo.com
June 2017
M
T
W
T
F
S
S
« Jul
1
2
3
4
5
6
7
8
9
10
11
12
13
14
15
16
17
18
19
20
21
22
23
24
25
26
27
28
29
30
Newest Post
Top Posts & Pages
Filmography
Currently Project
The Twilight Saga: Breaking Dawn - Part 1 2011
The Twilight Saga: Breaking Dawn - Part 2 2012
On the Road 2011
Cosmopolis 2012
Snow White and the Huntsman 2012
RobSten
Twilight 2008
New Moon 2009
Eclipse 2010
Kristen:
The Thirteen Year 1999
The Flintstones in Viva Rock Vegas 2000
The Safety of Objects 2001
Panic Room 2002
Cold Creek Manor 2003
Speak 2004
Catch That Kid 2004
Undertow 2004
Fierce People 2005
Zathura: A Space Adventure 2005
In the Land of Women 2007
The Messengers 2007
The Cake Eaters 2007
Into the Wild 2007
Cutlass 2007
The Yellow Handkerchief 2008
What Just Happened 2008
Jumper 2008
The Sarah Silverman Program 2008
Adventureland 2009
Welcome to the Rileys 2009
The Runaways 2010
Rob:
Vanity Fair 2004
Curse of the Ring 2004
Harry Potter and the Goblet of Fire 2005
The Haunted Airman 2006
The Bad Mother's Handbook 2007
How to Be 2008
Little Ashes 2008
The Summer House 2009
Remember Me 2010
Love & Distrust 2010
Water for Elephants 2011
Bel Ami 2011
Gif of the Week
Picture of the Week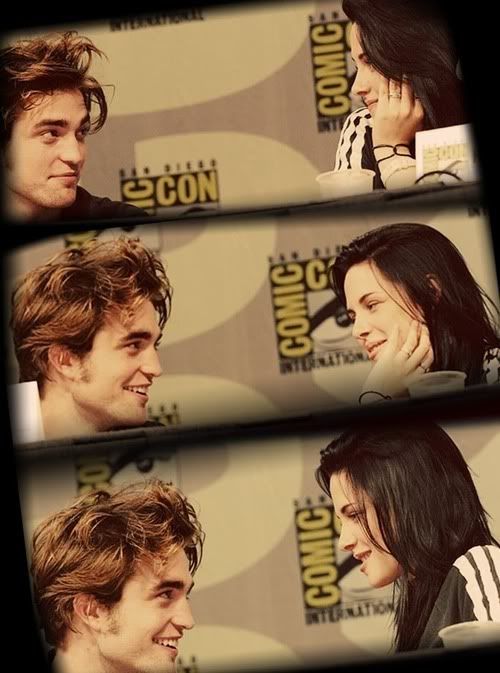 Quote of the Week
"What I especially like about her is that she's like me, not dizzy from fans and press attention. She stays true to herself and very smart for her age. With each movie she matured." -Rob-

"Rob is sexy, in a tortured artist way. This might be because he is British. He's tall, looks like he is thinking all the time and is incredibly funny." -Kristen-
Sweet Moment @ MMA 2011
Sweet Moment @ SDCC 2011
in Their Own World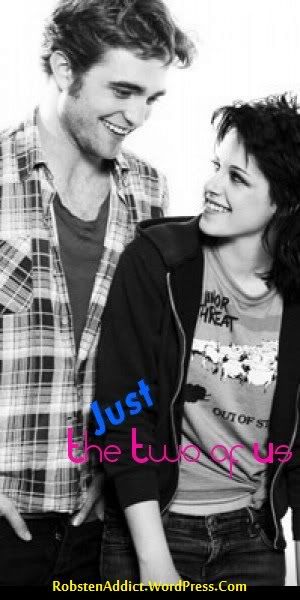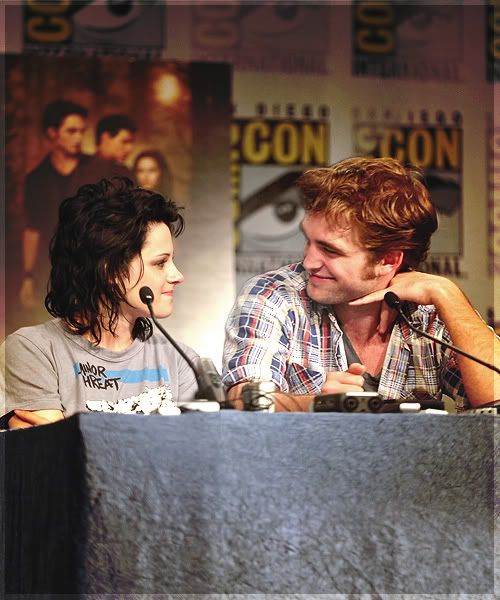 DISCLAIMER
[robstenaddict.wordpress.com] is only a fan-site made by me, and I run this site by myself. means, it's just me, no one else.

everything in this site BELONGS to its owner.
I DON'T OWN any picture nor video except some videos or pictures that I made by myself. but still, i'm not the owner of those pictures and videos. i just love to edit and make something about 'Robsten'.

and THE MOST IMPORTANT thing is I DON'T HAVE any connection with Kristen, Robert, or their management. and I've (until now) NEVER been met them even if once in my life. hope someday, the dream can come true.

finally, I AM a Robsten Addict. are you?